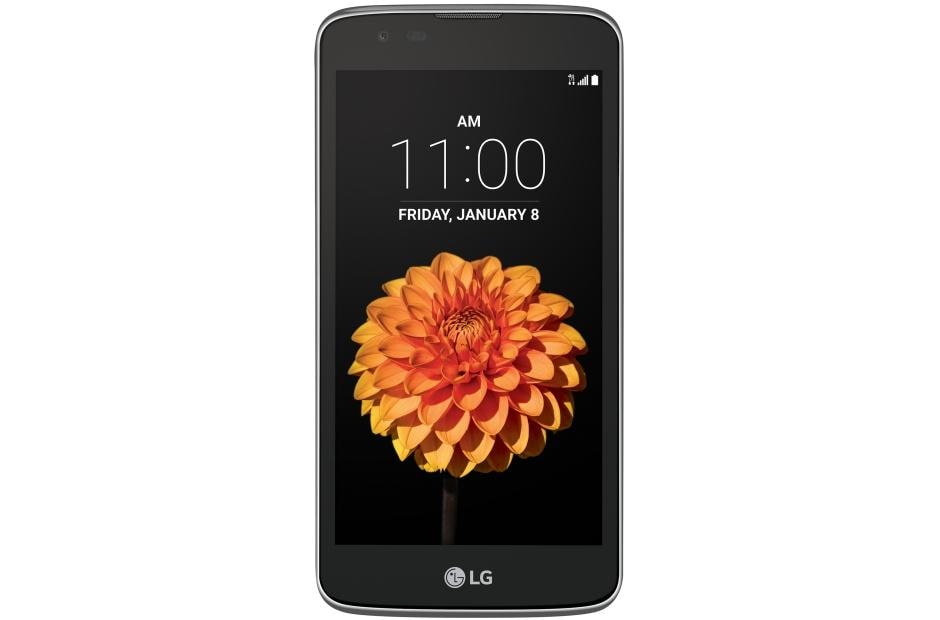 LGMS330/K330 Digicell
The  K7  8GB Smartphone from LG delivers powerful performance in a unique "Edge-Free Feel" design. The K7 is powered by a quad-core 1.1 GHz Snapdragon 210 CPU and has 1.5GB of RAM in support. It comes equipped with 8GB of storage and supports microSDHC cards up to 32GB. As with previous models, the K7 utilizes a rear control deck design, which allows for ambidextrous, multi-purpose use of the Power/Lock and Volume keys, with shortcuts built-in to quickly access the Capture+ feature or the camera.
Display. 5.00-inch.
Processor. 1.3GHz quad-core.
Front Camera. 5-megapixel.
Resolution. 480×854 pixels.
RAM. 1GB.
OS. Android 5.1.
Storage. 8GB.
Rear Camera. 5-megapixel.