At a glance
Designed for the way you work, the Samsung Galaxy A50 is the smartphone you've been looking for. Go all day and into the night with a high-capacity, long-lasting, fast-charging battery.1 Capture meeting notes or project areas in their entirety with the Galaxy A50 multi-lens camera. And elevate your mobile productivity with a large 6.4" Infinity Display that delivers a clear, edge-to-edge view.
All-day, fast charging battery1 and 6.4" Infinity Display lets you be productive on the go and keeps up with your fast-paced work life
Samsung One UI puts everything you need at your fingertips and makes it easily accessible with one hand
Ultra-wide, 123⁰ field of view camera with a dual aperture lens that automatically adjusts in low light
Store documents securely and get to them quickly with the In-Display Fingerprint Scanner and 64GB of built-in memory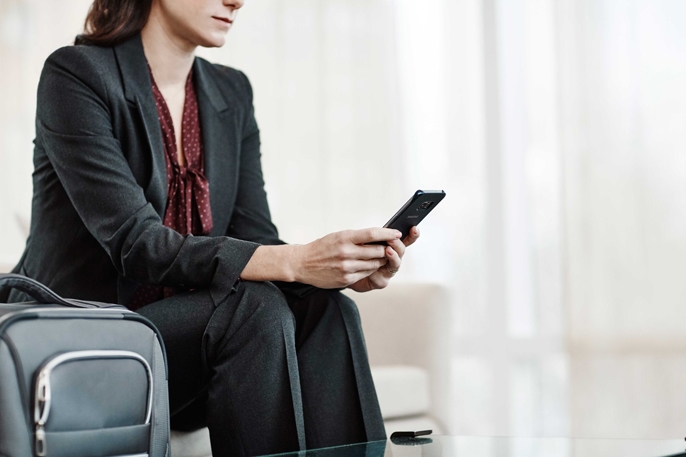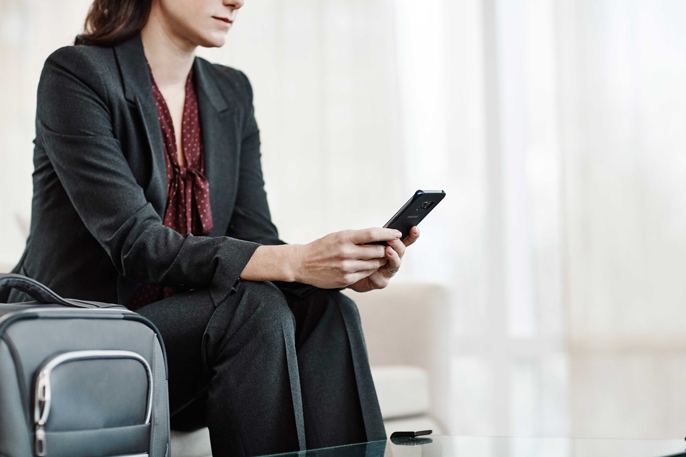 Now you can easily optimize cellular and Wi-Fi connectivity by accessing the best network and plan at the moment,5 and stop paying more than necessary with monthly plans. Unlocked by Samsung smartphones work on most major U.S. networks and allow international business travelers to take advantage of lower local rates.6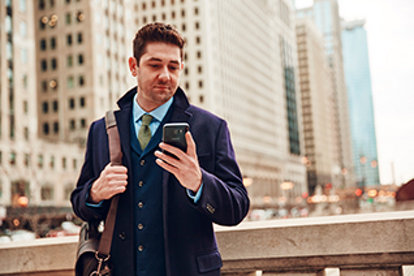 When you get an Unlocked by Samsung smartphone, it has no pre-loaded carrier apps, so your organization can deliver a more predictable and consistent experience across devices and have greater freedom to customize device software.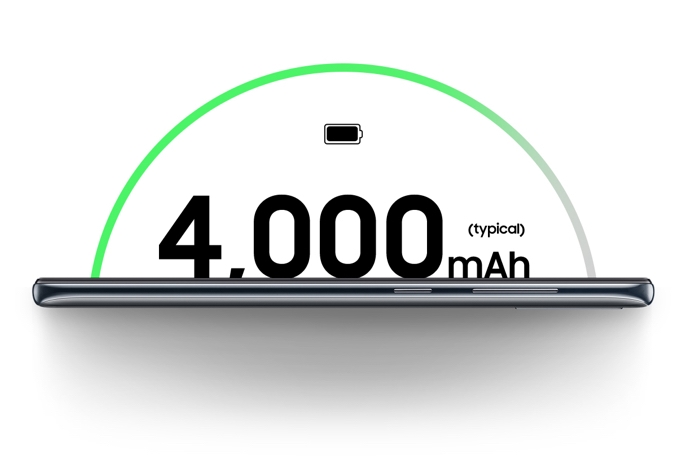 Go Longer With an All-day Battery1 and Fast Charging
With an all-day battery1, the Galaxy A50 keeps up with your fast pace—from early morning meetings to late night client dinners. When you're ready for a boost, power back up quickly with Fast Charging.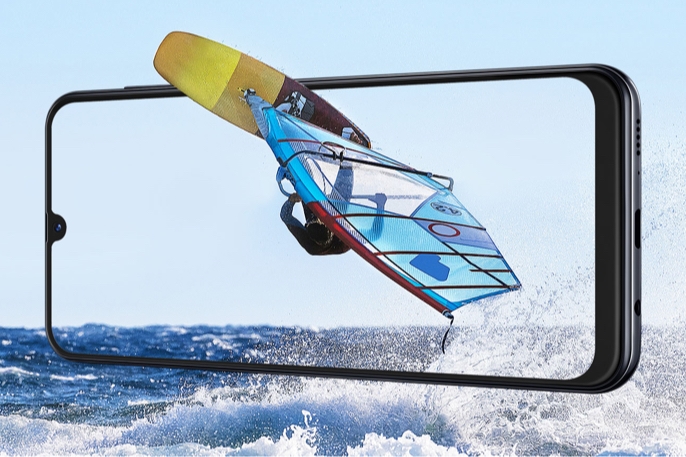 Sleek 6.4" Infinity Display
Be drawn into the brilliant 6.4" Super AMOLED screen with a captivating edge-to-edge display. Enjoy increased mobile productivity, made to fit easily in your palm.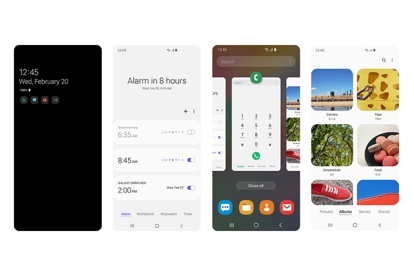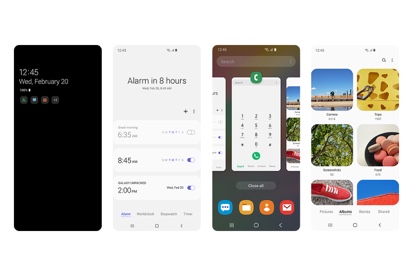 Simple, User-friendly Interface
With Samsung One UI, you can get right to what you want when you want it with one hand, thanks to the user-friendly interface. Designed to make interacting with your phone's large screen easier, you never have to worry about missing out on info or meeting reminders because they'll pop up automatically when you need them.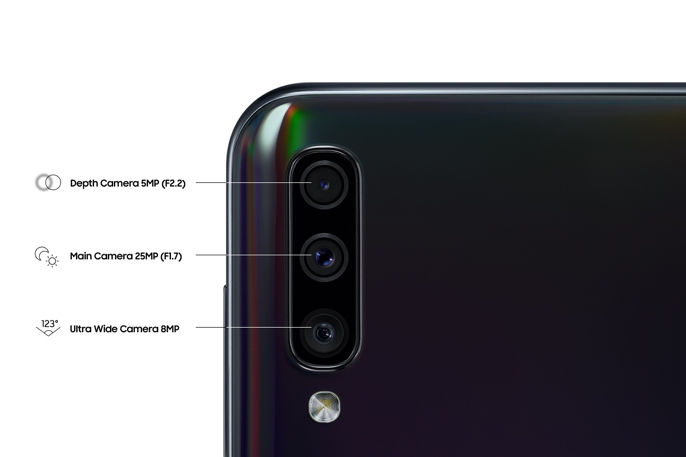 Multi-lens Camera Captures It All
Featuring three specialized lenses, the Galaxy A50 camera helps you deliver all that your job requires. Capture meeting notes or project areas in their entirety with an ultra-wide lens. Shoot crisp photos, even in low light, with a 25MP main camera.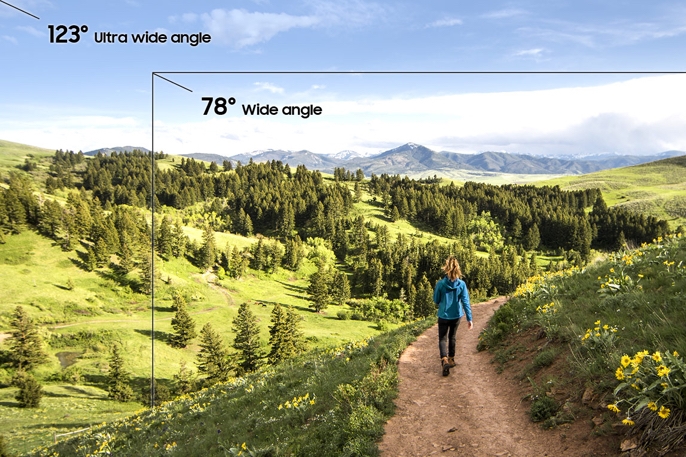 Ultra-wide 123⁰ Field of View
Nothing is lost with the Galaxy A50. Capture more of what you see in every shot, thanks to an ultra-wide 123⁰ field of view that lets you fit everything in one picture.
Take Sharp Images, Day or Night
With a dual aperture lens2 that automatically adjusts in low light, your images turn out sharp and ready for sharing, day or night. Whether you're in a dark conference room or on a night call, you can capture what you need without worry.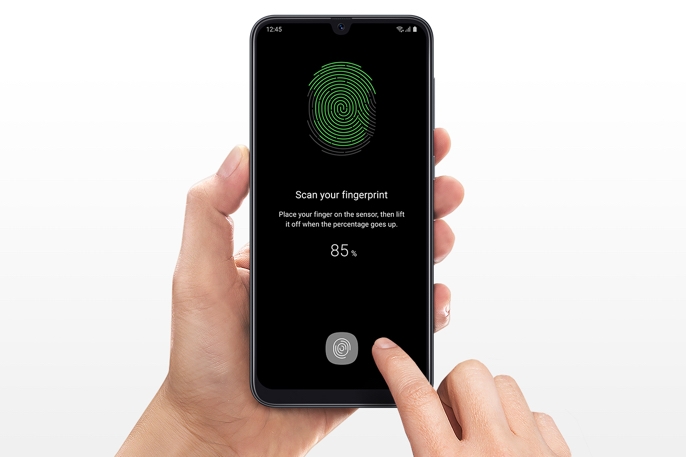 Unlock Your Phone With a Tap of the Screen
Unlocking your Galaxy A50 is as easy as touching the screen. The in-display fingerprint scanner lets you unlock your phone with one finger, so you don't have to stop what you're doing when your hands are full.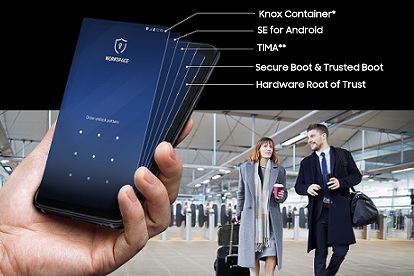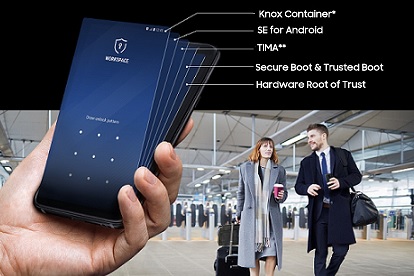 Defense-Grade Security for an Open World
The Galaxy A50 is protected by Samsung Knox, our defense-grade security platform built from the chip up. No matter where you and your team go or what you do, you can be sure your business data stays secure with superior protection that's easy to manage.3
With 64GB of built-in memory, you can store more of your documents and data, without ever having to delete anything to make room. If you need more space, expand your memory up to 512GB with a microSD card.4